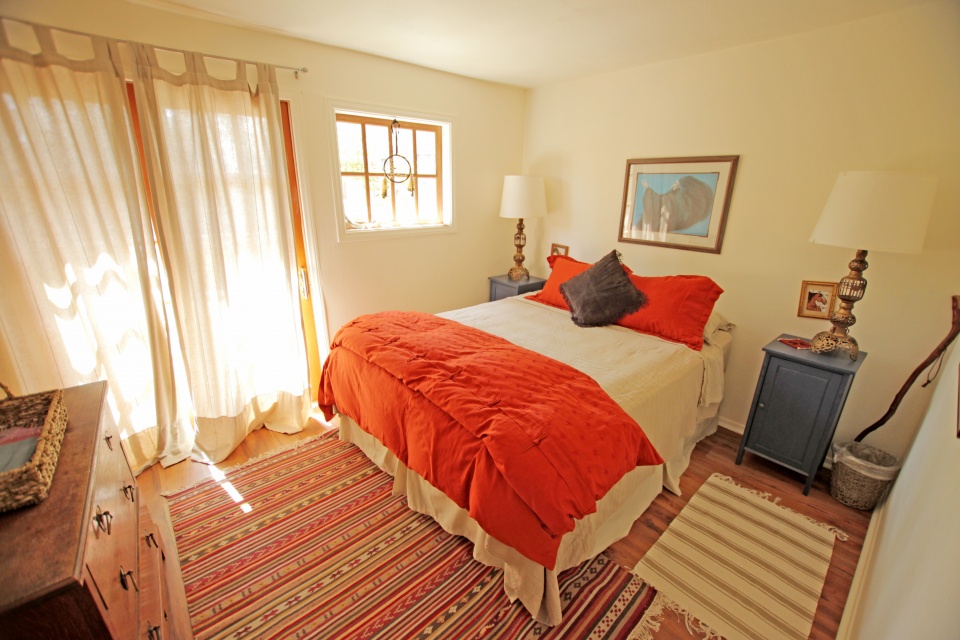 The Dream Catcher Room celebrates Native American wisdom and style. This room is located off of the main dining room and has a sliding door to the outside patio. The queen-size bed and its comfortable linens is a favorite amongst our regular guests. The antique dresser can hold your clothes and hooks on the wall can be used for additional clothing.
Guests who stay in the Dream Catcher Room often sneak into the adjoining dining room for an early morning coffee and some meditative privacy before the others wake up. The quick access to the patio allows for star-gazing in the evening and a fresh breath of air in the morning.
Try staying in the Dream Catcher Room if you crave pockets of privacy in your days.