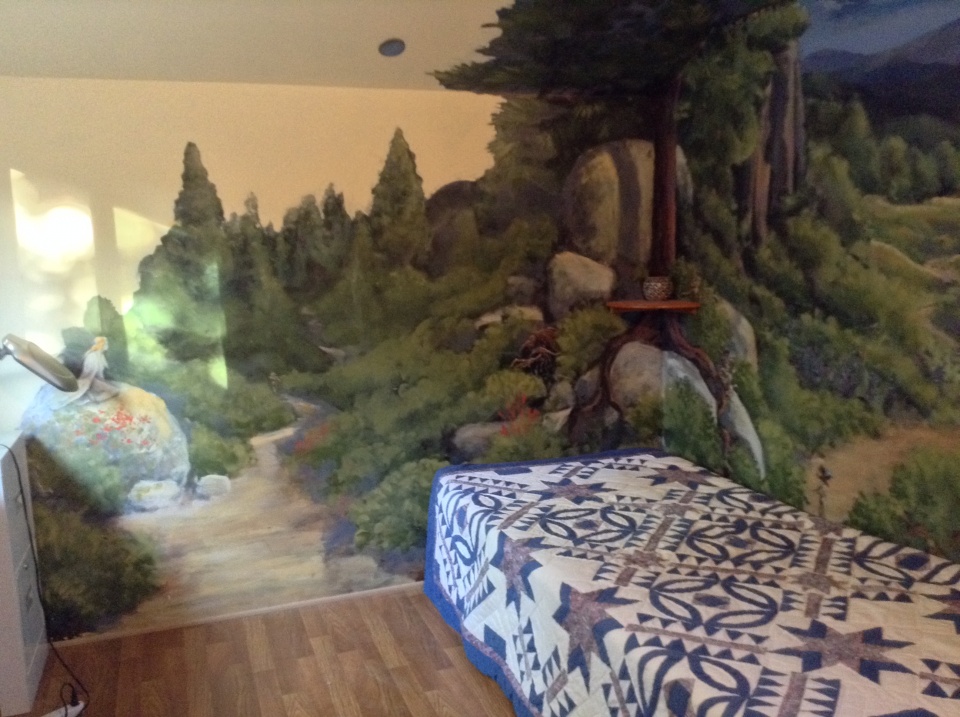 The Enchanted Cottage truly lives up to its name! Step in the door and be whisked away to a fantasy mural that sprawls across the walls and the ceiling. This sweet room was created as an extra sleeping space and features a king sized bed.  The Enchanted Cottage features a private bathroom and shower for those who choose to stay here.
There is a dresser built into one wall and a small closet for clothing.  This room is on the outside edge of Pine Manor's circular driveway and is next to the Infinity House.
Guests who want a little extra privacy may choose to stay in the Enchanted Cottage. The King Sized bed makes it great for couples or for individuals who really want to spread out!