April 1-3rd, 2016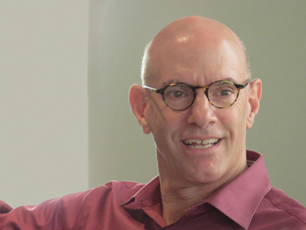 This weekend-long workshop is based on Mark Nepo's new book, Inside the Miracle. This workshop is an invitation to be in relationship with deep and life-giving material. In this hands-on, hearts-on session, Mark will explore the passages that open us and the tools that help us meet the difficulties that life brings us. He will discuss topics such as the sanctity of experience, things that hearten and dishearten, our call to endure and endear, and the arts of reverence.
The point of experience is not to escape life but to live it. During this weekend, we will explore and unpack questions, such as: How can we meet life where we are? Who and what do we listen to along the way? How do we listen to life and not to what life does to us, when suffering and loss meet us at every turn? How do we make sense of our experience?
Using ancient and contemporary stories, poetry, journaling, and dialogue, Mark will delve into what it means to be touched by fear and pain, and how we might access or vulnerability and resilience. He will unfold what it means to be transformed by what we go through, and how to access our inner resources for learning, growing, and healing.
"With a steadfast belief in our aliveness, I hope what we explore together will help you meet the transformation that waits in however you're being forged."
—Mark Nepo
Bring a journal.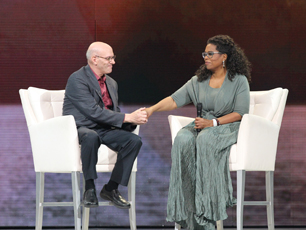 Mark Nepo is a beloved poet, teacher and storyteller.  He has inspired people world wide with his #1 New York Times Bestseller The Book of Awakening.  His work is widely accessible and his books have been translated into more than 20 languages.  Mark has been a guest on Oprah's Super Soul Sunday and last year toured with Oprah as a part of the The Life You Want Tour in 2014.   Mark's newest book: Inside the Miracle: Enduring Suffering, Approaching Wholeness has recently been release and this workshop will be based on the teaching from this new book.  We are very blessed and pleased to have Mark return to Pine Manor!
Early Bird Fee:  $625    
Total cost for event, lodging and meals.
Non-refundable deposit $260 by Paypal (includes processing fee)
or send check made out to:  Gail Warner Workshops
and mail to:
Gail Warner Workshops
32840 Ortega Hwy
Lake Elsinore, Ca, 92530
After March 1st:   $695
To Register:  email Gail at gail@pinemanor.com or call: 949-552-1633
Mark Nepo is a Great Soul. His resonant heart—his frank and astonishing voice—befriend us mightily on this mysterious trail.
—Naomi Shihab Nye, author of You and Yours, 19 Varieties of Gazelle: Poems of the Middle East, and Red Suitcase
Mark Nepo is one of the finest spiritual guides of our time.
—Parker J. Palmer, author of A Hidden Wholeness and The Courage to Teach
Mark Nepo joins a long tradition of truth-seeking, wild-hearted poets—Rumi, Walt Whitman, Emily Dickinson, Mary Oliver—and deserves a place in the center of the circle with them. 
—Elizabeth Lesser, Cofounder, Omega Institute, author of Broken Open: How Difficult Times Can Help Us Grow
Nepo is a consummate storyteller with a rare gift for making the invisible visible.
—Publishers Weekly