Perhaps we migrate between love and suffering.
Oh praise the soul's migration.
I fall. I get up. I run from you. I look for you.
I am again in love with the world.
We welcome our friend and guide, Mark Nepo, once again to Pine Manor!
This weekend retreat is based on Mark's new book, Things That Join the Sea and the Sky: Field Notes on Living. Drawn from his lifelong journals. this thematic non-fiction reader is comprised of 145 entries gathered over the last fifteen years. The book takes the reader through seventeen sections organized around archetypal thresholds we all face, including "Stopping the Noise," "Unraveling Our Fear," "The Gift of Deepening," The Practice of Relationship, The Reach of Kindness, and "The Radiance in All Things."
Under all the veils of circumstance, there is a radiance that informs all life. The gift of deepening is how we meet and drink from that radiance. In this retreat, Mark will open a heart space through which participants can better understand their own relationship to the gift of deepening and the radiance in all things. Through poetry, stories, and metaphors, Mark will unfold the archetypal thresholds that lead us to deepening and radiance. Through reflection, journaling, and dialogue, each participant will have the chance to personalize their own path to being a spirit in the world. All to encourage each other to engage in our own conversation with the Universe. All to uncover our own direct experience of the radiance that informs all life.
This Is How
mark nepo
When we can open our hearts and work with what we're given, loving what's before us, life stays possible. Then, through effort and grace, we do what we can with what we have. And when exhausted by all that's in the way, we're faced with the chance to accept and love what's left, which is everything. This is how we discover that Heaven is on Earth.
Bring a journal.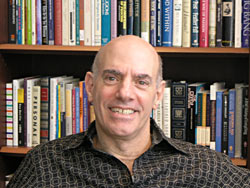 Pine Manor is delighted to have Mark Nepo in a small retreat setting where you can take time to reflect on your connection to life.  Mark has a wonderful way of infusing our journey's with honest questions as he attends to each person's contribution. Mark's poems and stories bring rich ground for exploration and sharing.  It is a treat to be in the circle of others who want to live their lives fully.
Mark Nepo is a Great Soul. His resonant heart—his frank and astonishing voice—befriend us mightily on this mysterious trail.
—Naomi Shihab Nye, author of You and Yours, 19 Varieties of Gazelle: Poems of the Middle East, and Red Suitcase
Mark Nepo is one of the finest spiritual guides of our time.—Parker J. Palmer, author of A Hidden Wholeness and The Courage to Teach
 Nepo is a consummate storyteller with a rare gift for making the invisible visible.
—Publishers Weekly