Let no one keep you from your journey.
You are the only explorer.
Your heart, the unreadable compass.
Your soul, the shore of a promise
too great to be ignored.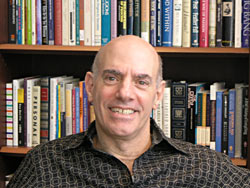 Pine Manor is delighted to have Mark Nepo in a small retreat setting where you can take time to reflect on your connection to life.  Mark has a wonderful way of infusing our journey's with honest questions as he attends to each person's contribution. Mark's poems and stories bring rich ground for exploration and sharing.  It is a treat to be in the circle of others who want to live their lives fully.
Nepo is a consummate storyteller with a rare gift for making the invisible visible.           ~Publisher's Weekly
This weekend retreat celebrates the publication of Mark Nepo's new book of poetry The Way Under the Way, which gathers 217 poems retrieved and shaped over the past twenty years. Beloved as a poet, teacher, and storyteller, the New York Times bestselling author is committed to poetry as a way being and caring more than the manipulation of language. The central theme of Mark's work is an ongoing inquiry into the inner space of the soul and the journey of being human.
This retreat will center on our connection to the depth of life, that place of true meeting that is always near, where we chance to discover our shared humanity and common thread of Spirit. Through poetry, story, journaling and dialogue, Mark will guide participants into conversation with their own gifts and their own wisdom.
About poetry and the life of expression, Mark says, "Poems are the moments through which life opens us. In this, the deepest moments of life are our teachers. They arrive with their wisdom and become our guides. What they surface becomes our inner curriculum and by staying in conversation with life, we grow. We're all drawn to what we need to learn, which if engaged with honesty reveals insights common to us all. My hope is that our time together will support you in living, listening, and beholding each other. Whether you write or not, I offer that the medicine of poetry and expression is that through raw and honest reflection, we deepen our conversation with life. And so, the purpose of poetry and expression is to make life real, to remove everything that gets in the way, and to help us live. My hope is that through this time together, you will become more intimate with your own nature and more engaged in your own journey."
Please bring a journal.
To Register:  Call  Gail @ 949-552-1633  or email:  gail@pinemanor.com
Early Bird PRICE:   $650 until Oct 15th  (Non-refundable deposit of $250 to hold space.   (only a few private rooms available- please inquire)
Regular PRICE:  $730 from Oct 15th on…
In Praise of Mark's Work:
Mark Nepo is a Great Soul. His resonant heart—his frank and astonishing voice—befriend us mightily on this mysterious trail.
—Naomi Shihab Nye, author of You and Yours, 19 Varieties of Gazelle: Poems of the Middle East, and Red Suitcase
Mark Nepo is one of the finest spiritual guides of our time.
—Parker J. Palmer, author of A Hidden Wholeness and The Courage to Teach
Mark Nepo joins a long tradition of truth-seeking, wild-hearted poets—Rumi, Walt Whitman, Emily Dickinson, Mary Oliver—and deserves a place in the center of the circle with them. 
—Elizabeth Lesser, Cofounder, Omega Institute, author of Broken Open: How Difficult Times Can Help Us Grow