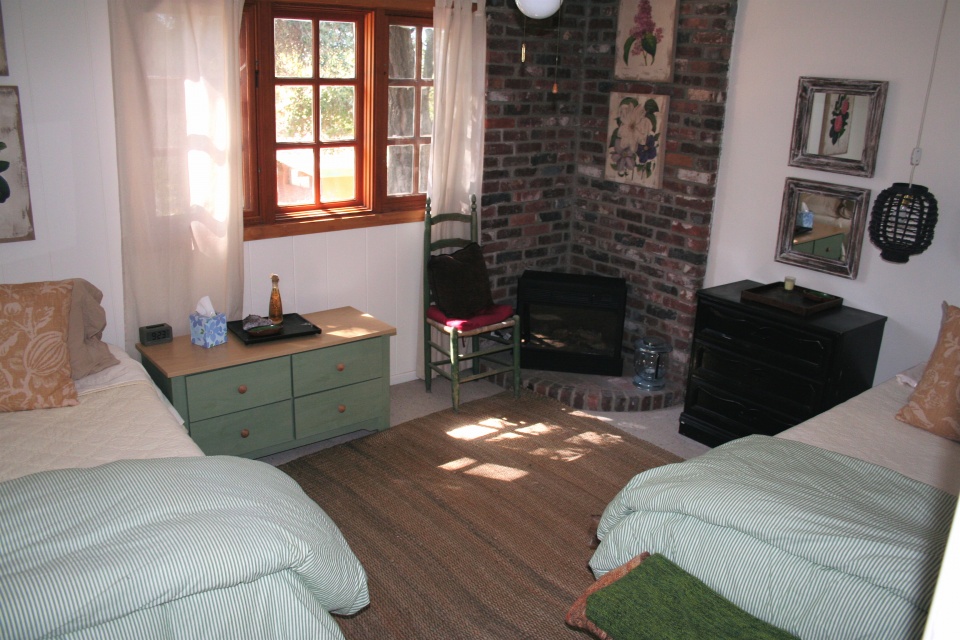 The Plant Room is decorated to honor plant life and provides a comfortable space for sleeping. The brick corner-wall and the window looking over the meadow space below give a sense of natural camp-life while still allowing for a clean and modern experience.
There are two twin sized beds, a small desk with chair and a rocking chair in the room. This room has a cozy fireplace in the corner which warms the room on a cool night.  This room shares the main bathroom with the Porch Room.
Guests who come with a partner or colleague often choose to stay in the plant room together. The Plant Room is one of our quietest spaces, and it offers quick access to the Main Meeting Room.