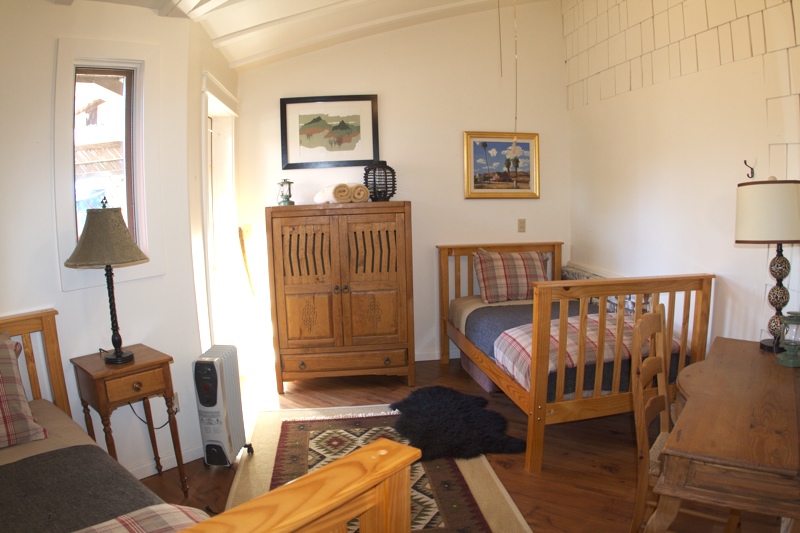 The Porch Room was at one time part of the porch and was converted to an extra room when the previous owners owned the house.  The porch conversion created high ceilings and a spacious feel.  There are two single beds and a third can be added if needed.  A writing desk is included and an outside door to the front patio.
The Porch Room shares the main bathroom with the Plant Room. The Porch Room is in a trifecta of rooms together with the Plant Room and the Bird Room, allowing for socializing with your neighbors.
Guests who tend to spend their time outside and on the patio often enjoy the porch room for its quick access. It is also the closest room to the main meeting space and just a quick dash if you forgot your notes in your room!