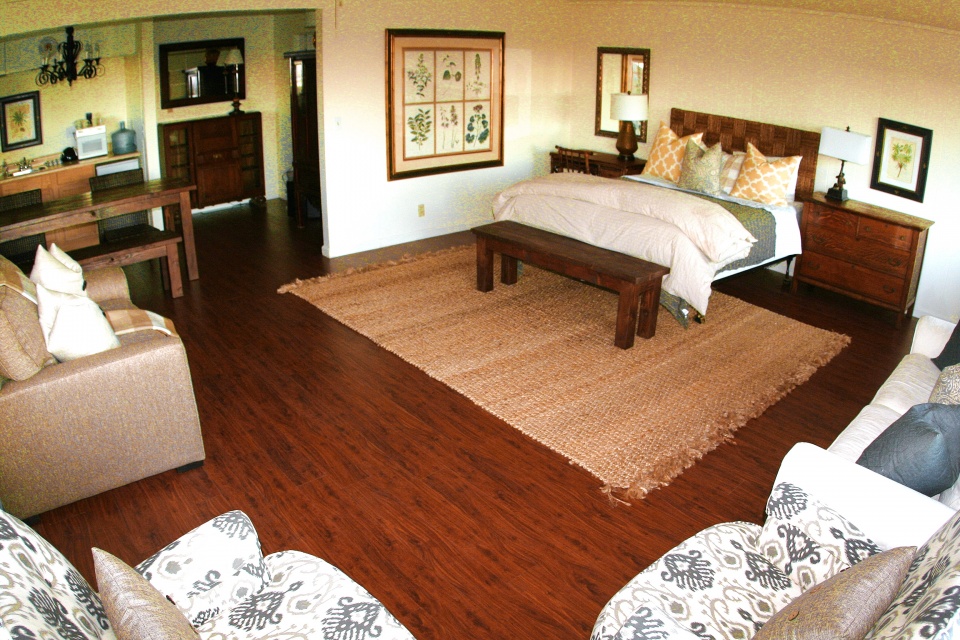 The Tree House is our most private space with an unbeatable view over the Cleveland National Forest. The Tree House is an exclusive studio apartment with its own kitchenette and private patio.
The room holds a luxurious queen sized bed and a comfortable sofa and chair – both of which can be pulled out to serve as beds for larger groups.  There is a rustic wooden table that can be used  for writing or for eating.  The Tree House has its own bathroom with tub and shower.  The large patio is popular with guests for private reading time or open-air conversations.
The Tree House is a favorite selection of many of our Group Leaders or for those who come together with friends or family. The spacious accommodations and kitchenette features allow for privacy and preparation time away from the rest of the group, a feature that many leaders need to give their best to their groups.