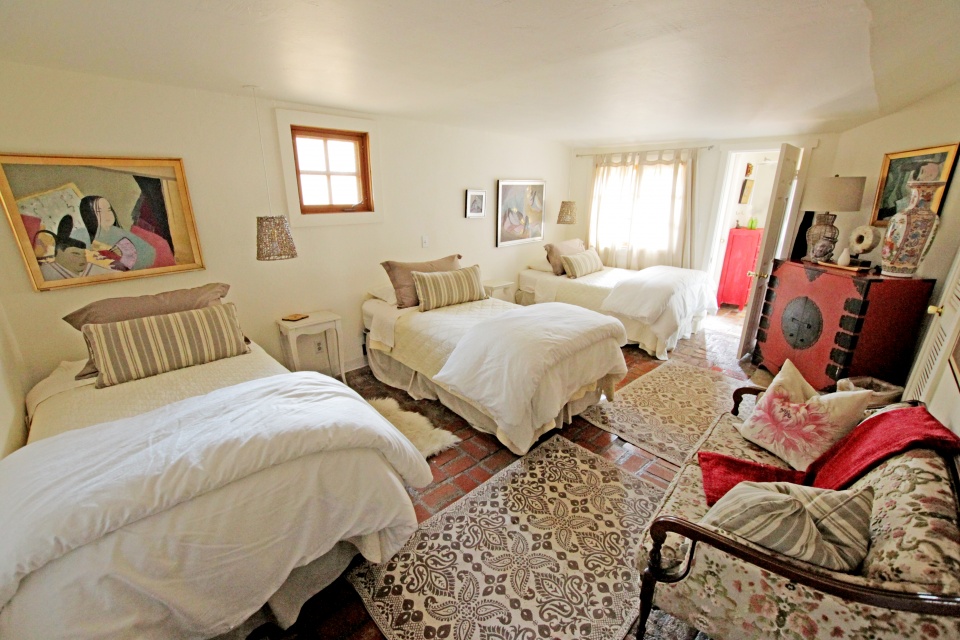 The Zen Room honors Japanese art and style.  The room features a private collection of paintings by Gail's aunt, Frances Blakemore, who lived in Japan for nearly 50 years as a renowned artist, gallery owner, and art promoter.  This room features 3 single beds and a love seat for quiet talks.
Guests who stay in the Zen Room have access to their own private bathroom with a full shower.  A door to the back yard / rock garden is off the Zen bath room.
Guests who come to retreats without company often enjoy the Zen Room for the opportunity to meet new friends and colleagues. The peaceful setting of the room encourages the opportunity for both light and intimate conversations.